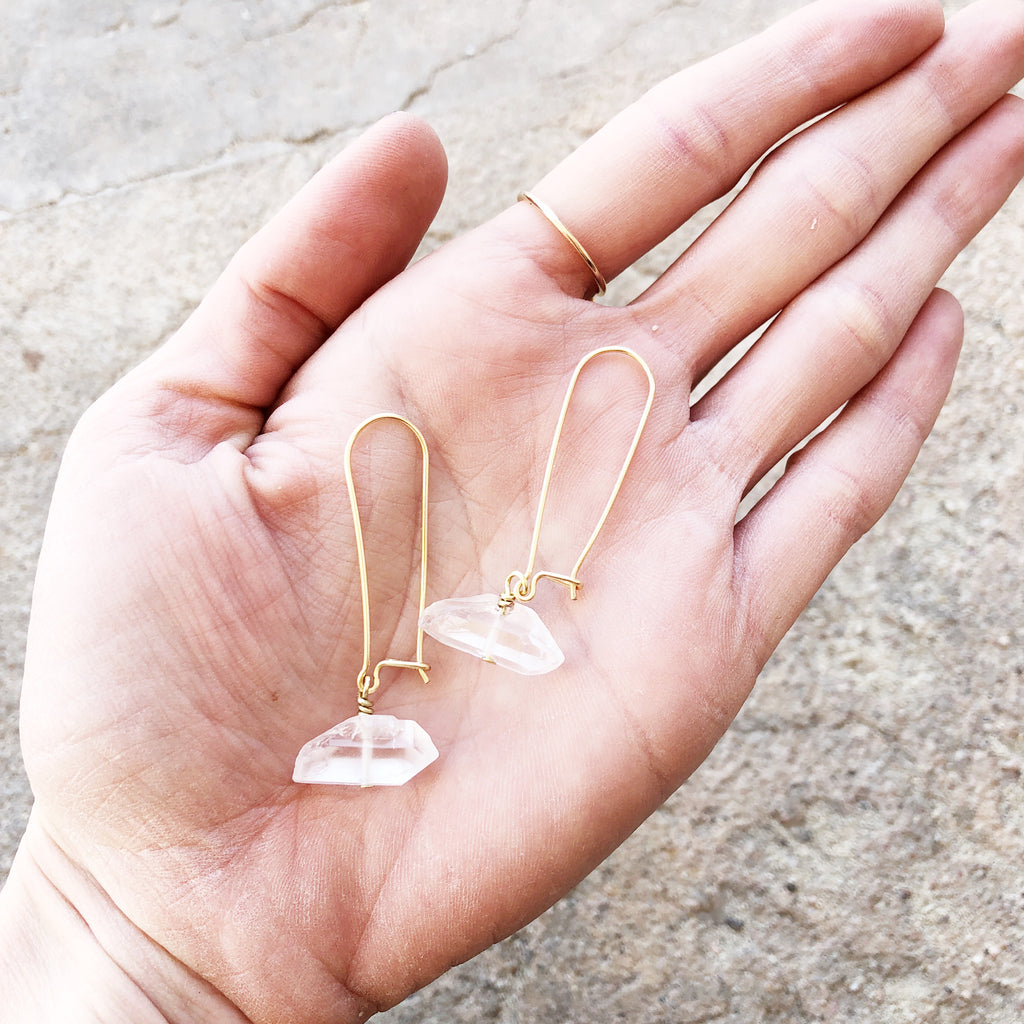 $0.00
Quartz Drop Earrings // Gold
Hand-made in Wyoming, this awesome minimalist quartz set is perfect for any outfit and any adventure.
From ancient times to the present day, quartz crystals have been a source of light to mankind. Highly valued by spiritual leaders and healers as well as scientists, the unique attributes of quartz have played a key role in mankind's evolutionary development.
---
Hand-twisted kidney clasps are nickel-free gold plated copper wire and stones are natural quartz.
We can contact you when this item is available: