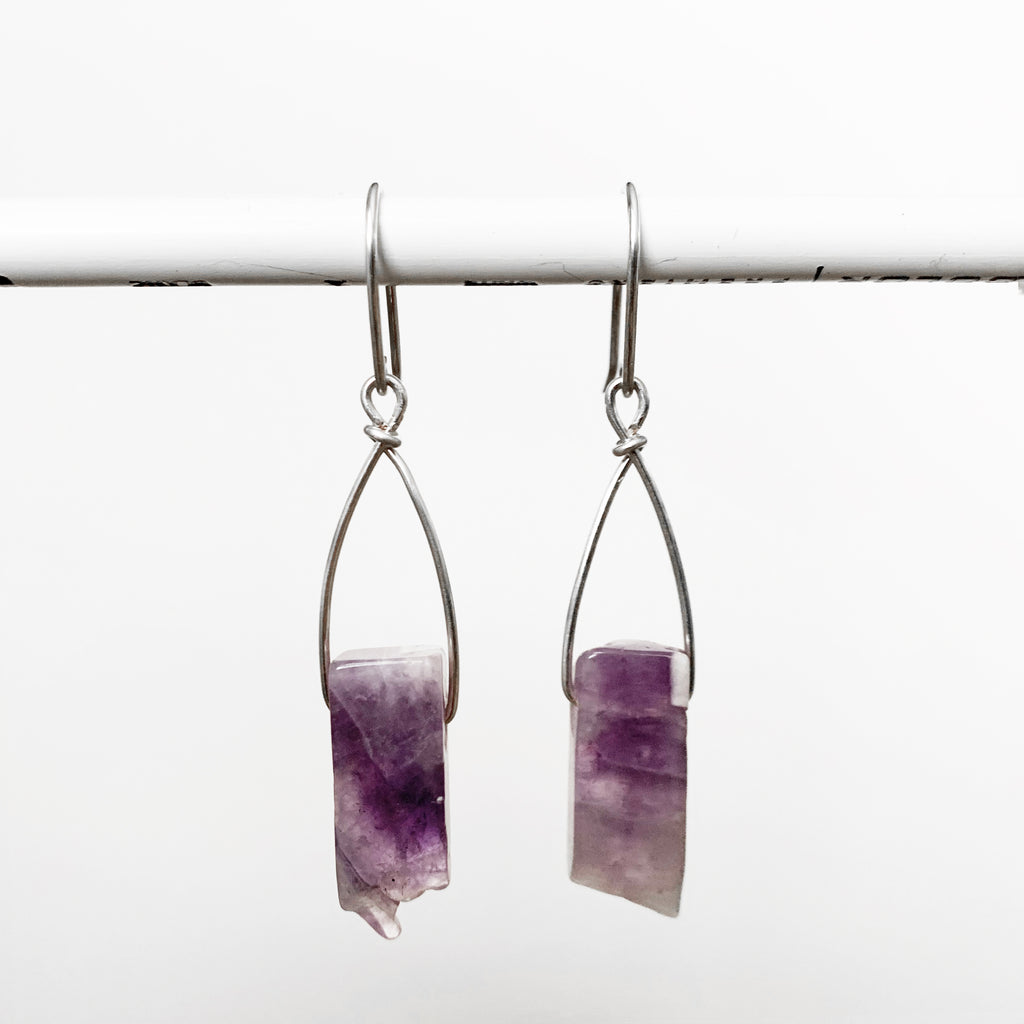 $0.00
Rugged Amethyst Drop Earrings
Hand-made in Wyoming, this awesome minimalist quartz set is perfect for any outfit and any adventure.
ABOUT AMETHYST STONES
Amethyst has healing powers to help with physical ailments, emotional issues, and in Energy Healing and Chakra balancing. Amethyst crystal therapies are primarily associated with physical ailments of the nervous system, the curing of nightmares and insomnia, and balancing the crown chakra.
---
Hand-twisted kidney clasps are nickel-free gold plated copper wire and stones are natural quartz.
We can contact you when this item is available: