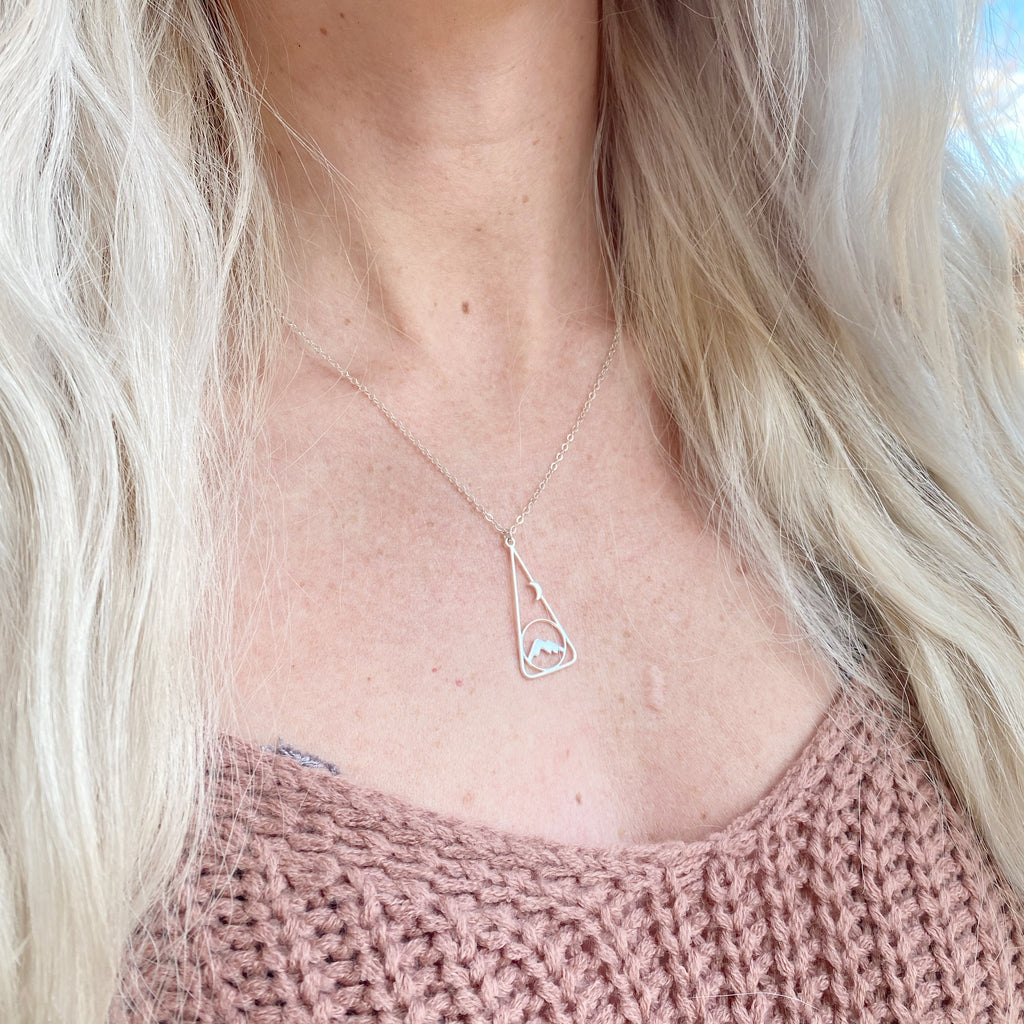 $0.00
Moonrise + Mountains Necklace
This minimalist moonrise + mountains necklace showcases your love for all things western.  Perfect for layering or a great stand-alone.
These custom necklaces are handcrafted in Sheridan, Wyo using special tools. No two pieces will be alike. 
We can contact you when this item is available:
Chain length:   18"
About our metals:
 •NUGOLD•
NuGold is a form of brass and is very similar to 14k gold in color. Many people believe that by wearing NuGold, your skin will absorb minerals from the brass and provide the wearer with positive health benefits such as; helping with headaches, arthritis, joint pain and zinc deficiency. Over time, your NuGold jewelry will take on a warm, gold-tone color making your cuff look even more unique than before, but it can also be polished back to it's original shine. 
•ALUMINUM•
This metal is eco-friendly and an alternative to sterling silver! This cuff is made from food-grade aluminum and is lead and nickel-free & non-reactive (hypoallergenic). Aluminum will never rust or tarnish.