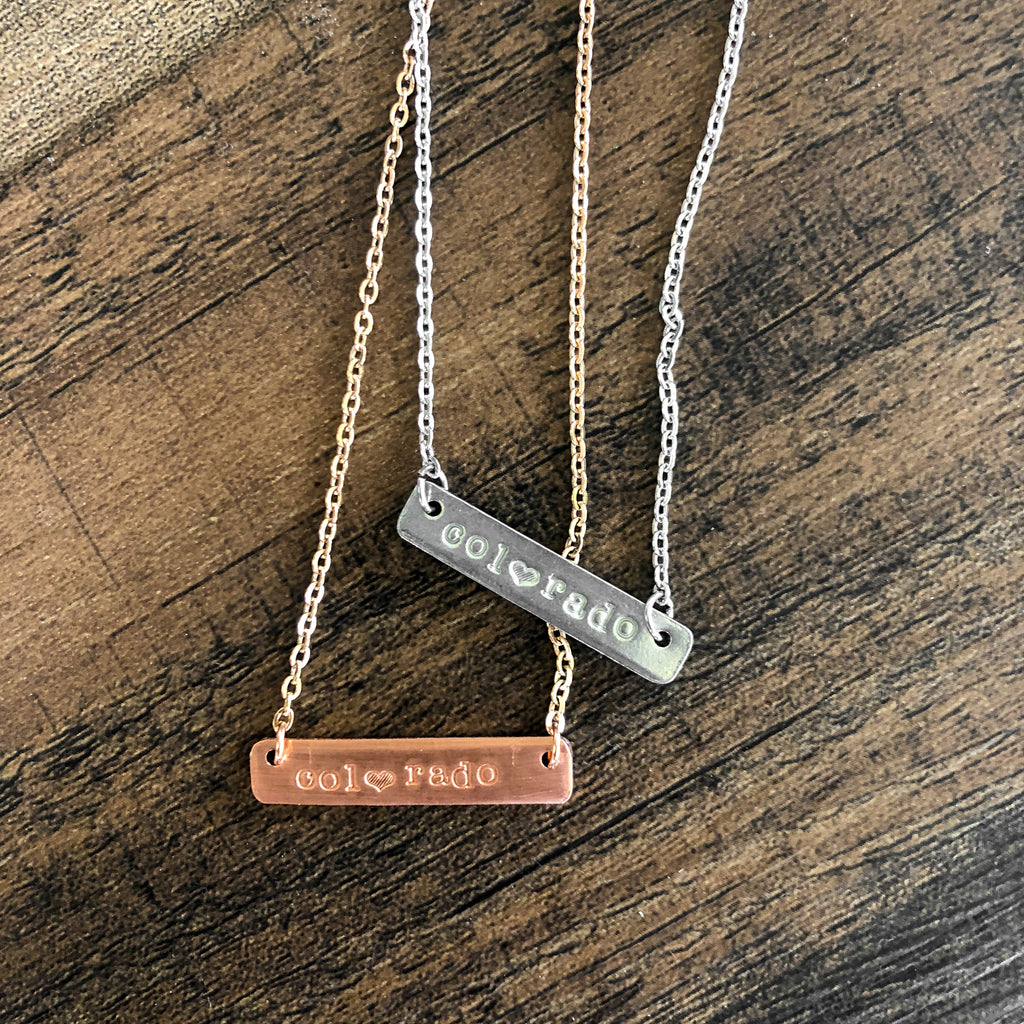 $0.00
Colorado Love Bar Necklace
We hear people either can't get enough of the ocean or mountains.  If the latter category sounds right to you, this awesome, hand-stamped cuff is perfect.  
These custom pieces are hand stamped using special tools. No two pieces will be alike. Text and designs may not machine-perfect, as each letter is individually stamped. This gives the piece a unique detail and will not be considered a defect in craftsmanship.
Bar width  1.5"
Chain length:   16"
We can contact you when this item is available:
About our metals:
•ALUMINUM•
This metal is eco-friendly and an alternative to sterling silver! This cuff is made from food-grade aluminum and is lead and nickel-free & non-reactive (hypoallergenic). Aluminum will never rust or tarnish. Because this cuff is light-weight, it is great for layering and stacking with other bracelets.