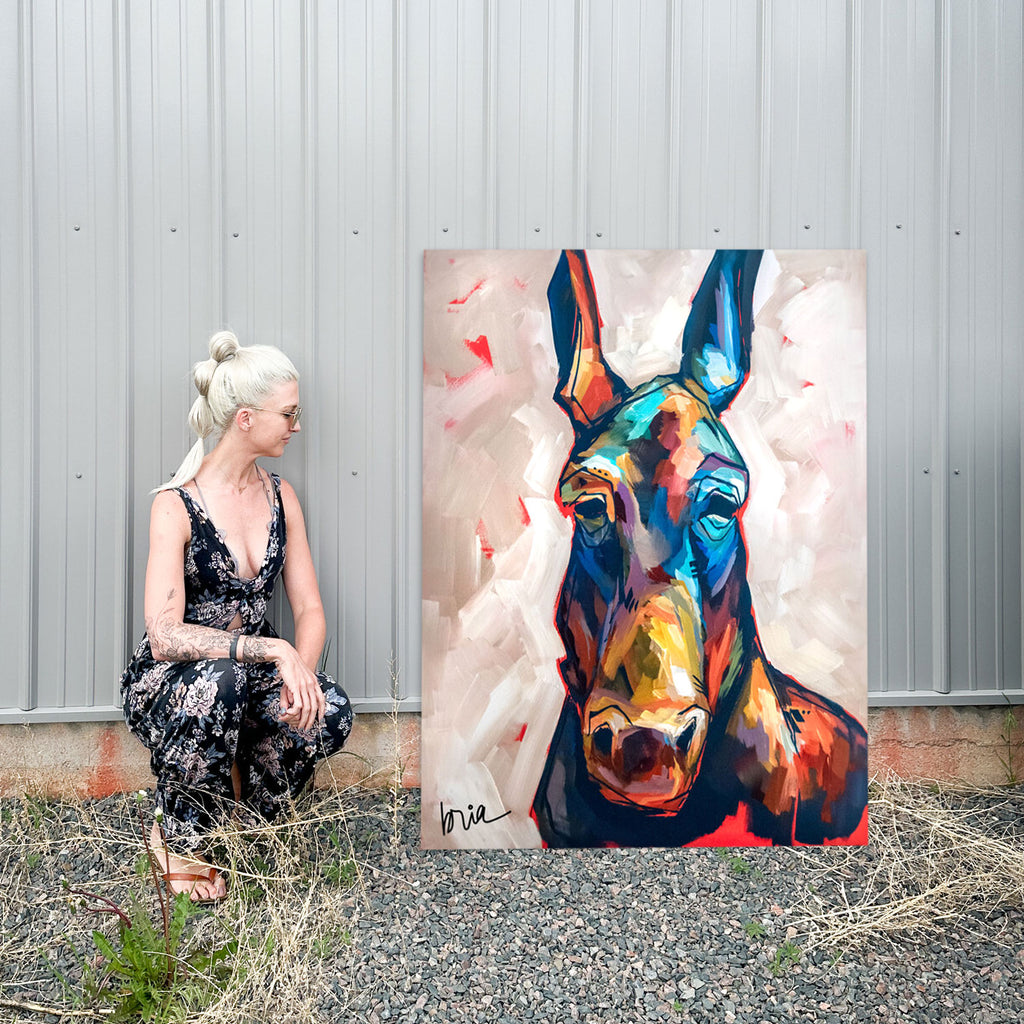 $0.00
Delilah the Donkey Original Painting
36"x48" // Acrylic on 2" gallery-wrapped canvas
Introducing "Delilah the Donkey" by Wyoming artist, Bria Hammock. This painting isn't just a canvas, it's a one-way ticket to the countryside. Ever wondered what a donkey's inner thoughts look like? Hammock has nailed it!
Prepare for a color explosion that's wilder than Delilah's adventures. With brushstrokes so textured, you'll practically feel the donkey's fluffiness. Delilah's got that "I-know-something-you-donkey" look that's equal parts endearing and mischievous.
Hammock's painting isn't just art – it's a conversation starter, a chuckle inducer, and a surefire way to brighten up your space. "Delilah the Donkey" adds a splash of whimsy to modern aesthetics, making it a must-have for anyone who appreciates art with a side of laughter. Saddle up for a masterpiece that'll have you braying for more!
••••
Artwork is UV coated and comes with a certificate of authenticity, wired and ready to hang. 

We can contact you when this item is available: